Your "Hands-On" HR Partner
Many businesses may not have or want the in-house resources or have the capacity to maintain full-time HR staff. In these cases, KaplanHR is a perfect partner to manage and administer critical HR functions.
Through our extensive experience and innovative insights, we help entrepreneurs and business owners across a wide range of industries. And as we expertly manage your HR functions, you have one less thing to worry about and more time to focus on other crucial aspects of your business.
But what does this mean to you as a business owner or senior executive? It means that you can maximize your organization's potential. We help you:
Free up time to focus on other core business functions
Improve employee retention
Hire the right people
Increase employee productivity and motivation
Gain confidence in HR compliance
Achieve better continuity through interim HR management
To discover how KaplanHR can help your organization become more effective and your employees more motivated, contact us today.
Dawn M. Kaplan Lister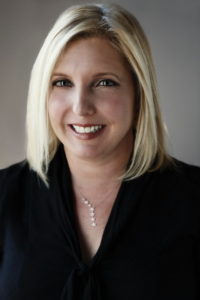 Dawn M. Kaplan Lister is the principal owner of KaplanHR. Prior to founding the company in 2004, she held executive Human Resource positions in-house for over ten years. With over two decades of experience in diverse industries, Dawn delivers in-depth knowledge in employee relations, recruitment, compliance, benefits administration, policies/procedures, and more. She has helped businesses grow to their fullest potential by relieving the organizations daily burden and creating an environment where organization can thrive regardless of their size. Dawn also works independently with senior managers to develop and implement strategies that make organizations more efficient, boost employee productivity and morale, and help integrate HR into a successful overall business culture. Dawn is a member of several professional networking organizations. She holds a B.A. in Industrial/Organizational Psychology from San Francisco State University and an M.A. in Industrial/Organizational Psychology from University of New Haven.