Smart Human Resources
Companies that work with KaplanHR discover the power of effective Human Resources strategies.
From hiring superstar employees to performance evaluations to legal compliance, we help businesses run a more efficient and profitable organization, not to mention cultivate a product work culture.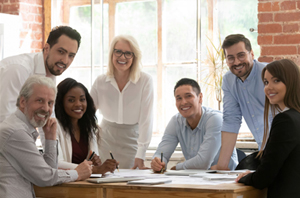 HR Outsourcing:
Weekly, monthly or as needed.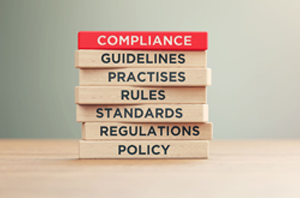 Workplace Audits:
Comprehensive review of all employment policies and practices to keep you compliant.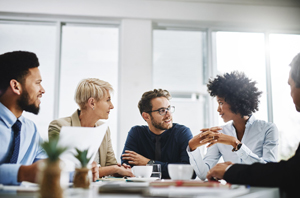 Project Management and Administration:
From new hire through separation, employee handbooks, recruiting and more…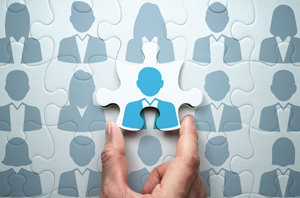 Interim HR Services:
Step in on a temporary basis due to a vacation, leave of absence or an exit.
About Us
Many businesses may not have or want the in-house resources or have the capacity to maintain full-time HR staff. In these cases, KaplanHR is a perfect partner to manage and administer critical HR functions.

Testimonials
Athena Parking, Inc has had the pleasure of working with KaplanHR for more than a decade. Dawn is knowledgeable, thorough and efficient. She keeps us continually informed and stays fully up to date with all the regulations in the ever changing, challenging world of California employment.
President / Athena Parking
Testimonials
A well-known Los Angeles employment attorney once told me, 'Lister is my right arm,' and for good reason. Dawn is excellent at what she does and is excellent to work with, including clients, their employees, and vendors. I have known Dawn for over 10 years, and I have nothing but the highest praise for her!
Owner / Verdict Resources, Inc.
Testimonials
Dawn Kaplan has been a trusted advisor on labor issues for more than a decade. She has been a great resource for several companies I've brought her into across different industry verticals from eCommerce and Education to Entertainment and Transportation, helping us navigate California's challenging labor environment with her approachable but knowledgeable style. Thanks Dawn!!
CFO / HyreCar, Inc.
Testimonials
Dawn and her services is a great addition to our organization. For a while, HR responsibilities has been shared between our Controller and GM – which made it more challenging to attend to the demanding responsibilities of being an HR manager. But with Dawn's arrival, we have found apoint person to truly handle our HR needs. Dawn offers and provides the professionalism and expertise that one would expect from an HR professional. Dawn has made our staff feel at ease, making them comfortable to reach out and discuss their concerns. In turn, Dawn advises and guides our management team to properly address and maneuver through HR issues as guided by her expert knowledge of labor laws and guidelines. Partnering with Dawn is one of the best decisions we've made as a company.
Controller / Jouer Cosmetics, LLC
Testimonials
Dawn is the point person for outsourced HR function. Her work is high quality, she has a great personality and the results have been outstanding. She understands the needs of our business and looks for options and solutions to help us meet our business priorities while complying with California employment laws. We consider KaplanHR our trusted HR partner.
Manager / Amoretti
Testimonials
KaplanHR has been a trusted partner for us for many years now. They have helped us document our HR processes and provide professional HR services to our employees. We view Dawn and KaplanHR as an extension of our company and look forward to our continued relationship.
Director of Operations / Hallmart Collectibles
{"video_yurl":"false"}